gordon calleja
design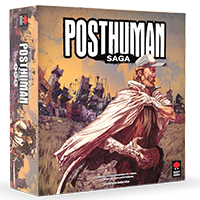 Posthuman Saga is a competitive, tactical survival adventure set in the post-apocalyptic world of Posthuman for 1 to 4 players. The game can be played in 3 modes: Solo, 2 to 4 players Competitive or Team Versus; where 2 teams of 2 players, each sharing a map, compete for the favour of the Fortress. It combines euro mechanics with finely crafted story to create an experience that will challenge your system-busting skills while immersing you in a rich post-apocalyptic world.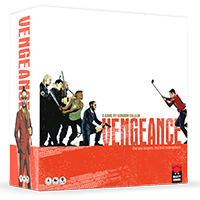 Vengeance is a revenge movie turned board game. You play a hero that has been beaten and bruised by gangs, out to exact revenge. You win by developing your hero, tracking down those who wronged you and bursting into their dens to lay your furious vengeance in action-packed fight sequences. Use your abilities to manipulate your dice into kick-arse combos to wipe out your nemesis, and possibly, their whole crew. Vengeance is a competitive game for 1 to 4 players.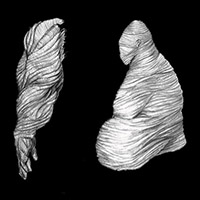 Will Love Tear Us Apart is a game about the frustration of love that lingers beyond the realisation of its unsustainability. It is inspired by Joy Division's Love Will Tear Us Apart, with each verse of the song represented by a level in the game. It encourages players to reflect on the darker side of love: mis-communication, emotional impasse and the sadness of separation. Solace may be found in the brief moment of lightness that comes over us when we come to terms with the reality of an irreconcilable relationship with those we still have feelings for.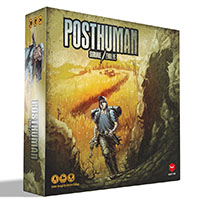 Posthuman is a board game for 1 to 6 players. It is set in a post-apocalyptic world where genetic mutation has gone rampant and our genetic successors view us as the seed of all discord and are thus striving to eradicate us from the face of the earth.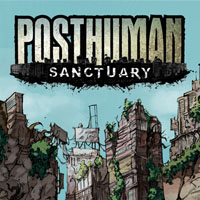 Posthuman:Sanctuary is a digital adaptation of the Posthuman board game. PH:S is a single-player, narrative-led experience that is part rogue-lite and part interactive fiction. By "adaptation" I mean that rather than re-creating the board game in digital form, the goal of the digital incarnation is to bring the board game to life utilizing the capabilities of a digital, algorithmic medium within the scope of the team's size and limited budget.